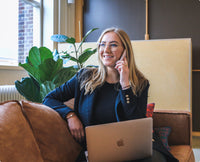 We'll help you understand all the mumbo jumbo.
Real humans, standing by to help you compare and answer your questions. We'll pull rates & coverage from our providers - then, lay it all out in plain english (or spanish!) - for you to decide on your own, or with our help.
Get Quotes
First time homebuyer?
Have tons of questions? We're experts in the moving and home buying process. Give us a call and we'll happily answer any and all of your home insurance questions (even if you don't buy through us!).
(855) 221-7322